Your diving center in Peniche/Berlengas
The best diving experience
Open Water Diver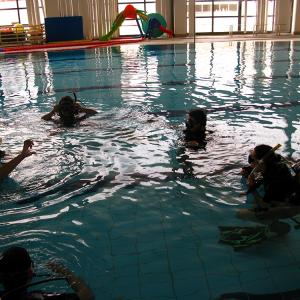 Descrição:
In the OPEN WATER DIVER course we start from scratch. In this course, it's leanerd the needed to dive at sea anywhere in the world, without having to be accompanied by instructors.
The course is composed of 5 theoretical modules which explain, step by step, each of the stages of the course, complemented by videos and explanations of the instructor who will assist with any doubts.
The practical component will go through 5 modules (sessions) in the swimming pool, where you will learn how to handle the equipment and technical exercises that will later be applied at sea.
Finally 4 sea dives, in open waters, accompanied by an instructor, 2 of which in the Berlenga nature reserve. Maximum depth of 18 meters.
Modalidade de Curso
Schedules and dates adjustable according to the availability of participants.
Duration of 6 days or intensive course of 4 days.
Inclui:
Theoretical classes, swimming pool and sea
Use of all equipment during the course (tank, regulator w / octopus and pressure gauge / depth gauge, vest, wetsuit, mask, weight belt, fins)
Teaching materials
PADI or SSI Open Water Diver certification
Requisitos:
Minimum age required 10 years
Medical certificate (optional)